meet visual artist, designer and photographer lauren holley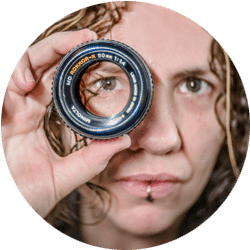 GRAPHIKNATION® is an Atlanta-based creative studio specializing in graphics and web design, photography, and branding. led by Creative Director and Principal, Lauren Holley. A natural talent with a creative eye for composition, she was drawing well before she could talk.
"I knew she was an artist by the time she was two years old," says her mother.
As a strong art director and creative director with big picture vision and hands on experience, Lauren has worked with artists, individuals, large and small businesses, and non-profits to conceive and design successful visual branding across all types of media for a diverse range of industries and target audiences. Alongside her extremely critical eye for small details, Lauren has impressive team leadership skills, and can manage a creative project of any size to scope and budget. She works effectively across creative, account, development, sales and marketing teams to produce results for a wide range of clients.
Her work has graced the big screen in Times Square, shared the stage with Madonna and gone social with Tegan & Sara. She's been featured in the Atlanta-Journal Constitution, Atlanta and Oz magazines, and — most recently — won three Reader's Pick categories in Creative Loafing's Best of 2015 Awards for Local Artist Instagram, Street Photographer, and Best Fine Arts Photographer (tied with Bhargava Chiluveru). Previously, Lauren was creative director at digital agency Definition 6. She holds a degree in visual communications from the Art Institute of Atlanta.
Born and raised in Baton Rouge, Louisiana, Lauren lives and works in Atlanta's historic Old Fourth Ward neighborhood with her partner and their pug, Miso. Lauren is also the founder of Atlanta Urban Photo Walkers, a meetup group exploring and documenting ATL's changing cityscape.
This error message is only visible to WordPress admins
Error: No feed found.
Please go to the Instagram Feed settings page to create a feed.