design + photography + branding
join me sometime in the real world
Slide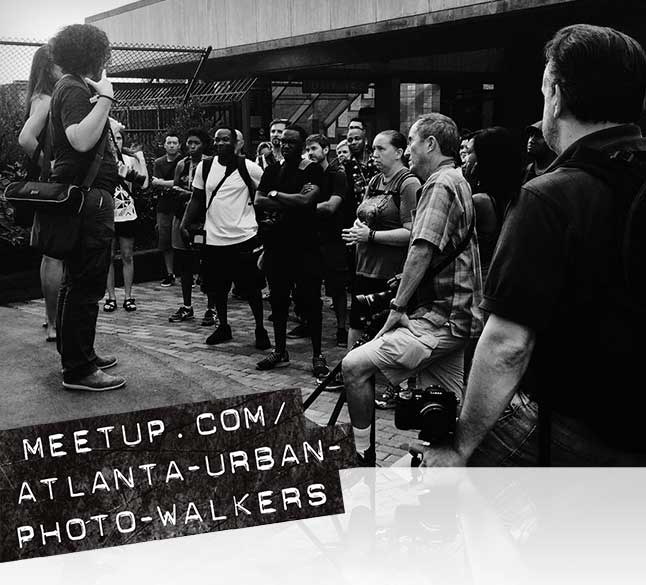 Slide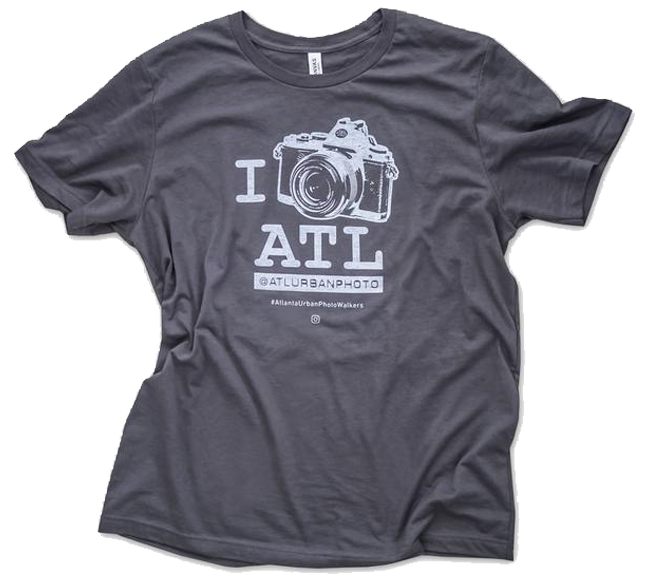 T-Shirts
The official T-shirt for Atlanta Urban Photo Walkers street photography group. Asphalt gray Bella + Canvas combed and ringspun cotton/poly blend unisex t-shirt. Fabric is light weight (3.6 oz.), breathable and soft. Sizes from XS – 3XL*.  All proceeds support the planning, organization and meetup fees and expenses that keep this group active and thriving.
some nice things clients have to say…
Wow, what a great presentation you gave! Yours was among the best presentations we've heard in recent years. You covered not only the mechanics and art of street photography but also the grayer side of the topic to include respect for people, property and the law. It was a well thought out discussion. Thank you for spending your evening with us.
I presented the designs in person today. I got an "Oh My God", "goose bumps", and several "I just love it" quotes with big smiles. Lauren, you are a rockstar. I'm sure you have heard that many times, but I just wanted to let you know just HOW MUCH we appreciate your efforts.
OH MY GOSH! These are stunning! You are brilliant! I am in awe of your talent!
Stunning! I know that you are great at this, and I always have very high expectations for your work. You manage to wildly exceed my expectations each time.
Thanks again for another great set of designs! It's awesome having such a great designer on our side.
Lauren, you are amazing. Thank you for bringing so much to the table in terms of independent thinking. I can't remember having worked with someone as capable of contributing so much or taking so much ownership of a project. The design solutions are right on target and you even provided tight headlines. Well done!
I have never worked with another Creative Director as talented as Lauren. I really don't think there is any challenge that she won't blow you away with her approach. I am constantly amazed at Lauren's recommendations and designs. Her talent allows my work to be best in class. She is a great collaborator and a pleasure to work with.
Lauren, thank you again for such a wonderful and amazing show poster. We are getting so many killer compliments on it. Even the printer was like, "this poster rocks, and I've seen a lot of posters."